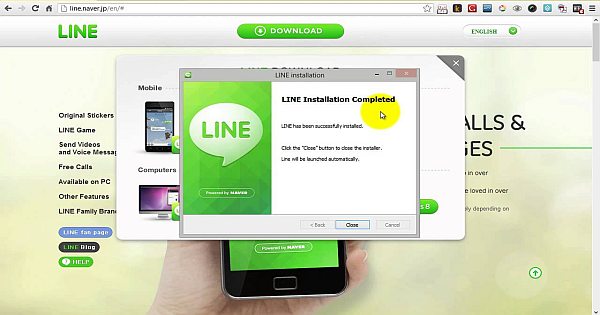 LINE has recently announced the latest version for PC (version 4) which has number of surprising updates which includes, new group features, screenshots option, improved sticker features and many other features like copy and paste images etc.
Let's take a deep look to the features of LINE for PC version 4 below:
New Group Features

Tired to share images with group in LINE one by one? LINE has launched album and posts features for mobile application earlier but now the same features are available for PC version. Now you can share the whole photo album at one through PC line as well and the quality of pictures as amazing. Mostly the quality of pictures get reduced when you upload to any application like Instagram, Whatsapp or ever at Facebook but LINE PC version has cared about the picture quality in their latest updates for PC version. With the launch of album option now you can see all the photos at once, no need to wait for loading and unnecessary picture opening when you can see all of them at once on your timeline.
Share Screenshots: In latest updates of LINE, they have introduced the option to take screenshot while chatting with friends. Indeed you can take screenshot with the help of prt sc sys rq button on your keyword, but you need to upload the screen separately to show you friend but now in LINE you can take and send screen shot in chat just by clicking the single button next to smile icon.
Animated Stickers: If you like to send stickers during chat to your friends then you would probably missing animated sticker at LINE for PC. In following updates of LINE they has introduced the animated sticker feature and now you will also get a pop ups notification of sticker as previews. Instead of pop-up and animated sticker updates now you can also resized the sticker in your PC LINE app to find out the old sticker easily.
Unread messages: You can easily miss the important messages if they did not appear at the top of the list. LINE brings unread messages feature so you don't miss any important message any more. In version 4 of LINE for PC the unread messages will be show at the top. Simply click on clock icon to filter the unread messages on top.
Other Updates: Except the above mentioned updates LINE has come with more new upgradation in PC application:
Improvement in search chat messages.
Copy and paste images on your clipboard.
View all images sent to your friend during chat.
What to learn more? Download the latest version of LINE for PC to explore the new version by yourself.