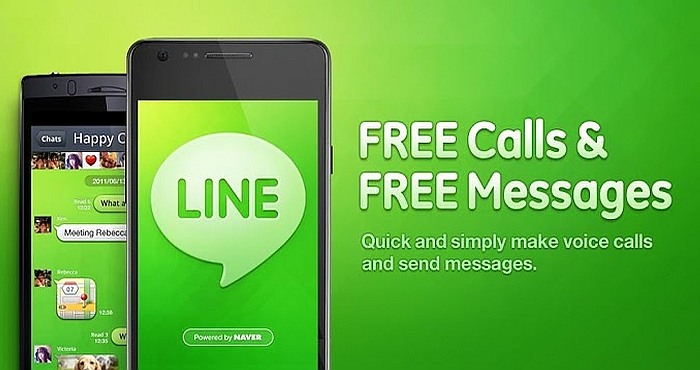 There are many app providers in the mobile world around us. Some of the most popular are Facebook, Whats app or Viber app but recently, Japanese provider Line, has succeeded to get close to them. This app has been in the shadow for a long time, trying to offer more on the mobile market besides messages and calls. Not a long ago, CEO of the Line, Takeshi Idezava, announced a plan to open its chat bots to third parties.
Namely, in this case, we are talking about API-application program interface, which was completely in the Line's hands. Of course, the access was open to those partners who used to pay it on the exceptional basis. It was not then some months ago, that Line changed its strategy by deciding to open API to all users. With the enormous increase of users, Line is on the way to becoming world giant in the phone industry.
In the beginning of the strategy, Line will enable developers to use bot software and monetize it. This could be very significant for business users as they could sell the bots to various companies using Line app. In addition, Line provided the Chat Al Plug-In option for business partners and celebrities in order to progress their activities.
In the case of possible issues with the provider, Line achieved a deal with Transcosmos company, allowing users to write them support messages instead of making phone calls. By the way, the company is working on introducing the kind of offline support and Bluetooth option for helping the customers. This would be possible with beacons, that will be activated in the particular locations to give some useful information to users. However, the option is already available in Japan and we expect it to spread further in Asia.
The unofficial information has revealed that Line crossed revenues of $1 billion, becoming the most progressive Asian provider. At the same time, Line's success includes only Asia and pretension for potential disseminating in Indonesia or further. The steps recently announced are positive for technology world, but we must be aware that Facebook and its Messenger has the absolute first place in the app world. The line opened its API to anyone, allowing customers to interact with companies, but the same thing has done Messenger not long ago. Anyway, Facebook has the power to annul Line's progress and overcome it in every business step.