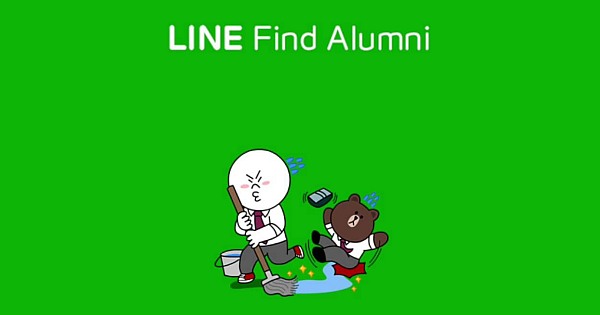 Remember you high school friends or the ones you met while in college. These are people who you wish had their contacts so you could talk to them and rejuvenate and remember old times, well, if you use a messaging app called LINE then you no longer have to worry. This messaging app has been updated and now boasts of a new feature called "Find Alumni". This feature enables LINE users find their ex-classmates.
'Find Alumni' feature

This new feature is compatible in both Android and iOS devices. It was first released in India and all LINE users there can download its latest version and enjoy this new feature. Soon the feature will be available to all users enabling them find their ex-classmates.
To find your ex-classmate, one needs to first include their school or college information on their LINE profile. You should give your school's or college's name, the time at which you were at the institution and where it was located. Once you have installed LINE's updated version and you want to perform a search to find your ex-classmates, follow the following steps. Go to the "More" tab, select "Find Alumni".
From there you need to add three institutions where you studied and their year of graduation. After you have done this, a list of your alumni will be provided and you can add them. How cool is that? At the click of a few buttons you can now access your ex-classmates contacts which you could have spent years searching, going from one ex-classmate to the other hoping to get information concerning your long lost friends.
LINE users can share their school or college information and details to Facebook or their Timeline. This will turn assist LINE in finding alumni from the social network platform. But do not celebrate yet. As I mentioned earlier, for now it has only been introduced in India and according to its developers it has the ability to reconnect ex-classmate from more than 350,000 institutions of higher learning in India.
The sooner they make this global the better it will be for all of us. This new feature will change how people reunite after they have left the various education institutions they were in. In terms of helping LINE compete with its rivals such as WhatsApp and Facebook Messenger to the West and KakaoTalk and weChat to the East, this will definitely remind the others that LINE is still a strong contender in the Messaging Application world.