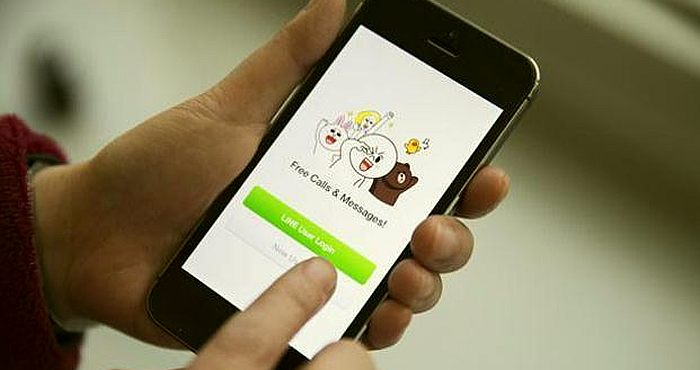 What does it sound like when a messaging app immensely grow outside of its central market? The answer appears to be very positive for Line App where it is very popular in Thailand. Last week, Line made the announcement that it had launched a research and development unit in the country (Thailand). The country has turned out to be the number two market in terms of user base.
Back in March 2014, Line opened its office in Bangkok – Thailand, although the new research and development base will be the first one to be opened outside Japan. The Line Company is based in Japan. Currently, the company is recruiting users who can develop services and products that will suit the local market users in Thailand. As per the Bangkok post, next year Line will launch a new mobile app service for the Thailand market users.
Currently, it is now clear how many among the over 200 million MAUs (monthly active users) live in Thailand due to the fact that Line Company hasn't split this figure by country since 2014. In October 2014, Thailand stood out as the second-biggest market, with a market share of over 30 million monthly active users out of the 170 million total MAUs. As whole, Thai market comprised of 40 million mobile internet users as at October 2014. This implies that over 80 percent of the market are Line users.
Even without breaking the figures down, the Line Company a month ago reported that over 65% of its total monthly active users came from Japan, Indonesia, Taiwan and Thailand, which are its four core areas.
The messaging app and social media markets are presently highly saturated, therefore, the additional push by Line might be probably meant to retain the current users from encroaching rivals Facebook and Whatsapp messenger. In Thailand last year, Line was crowned the winner over Whatsapp, although Facebook has got the capabilities to go inside the Thai's deep market if it makes the choice. The smart marketing tactics by Line, like localized sticker sets and TV commercials featuring Thai celebrities assisted in solidifying it as the market victor.
Last year, Spain was listed by line as its fourth largest market, with over 18 million monthly active users. Although, as per the company's 2015 third quarter data, Spain dropped out of its top four market users. Globally, the growth of Line app has stalled, bearing in mind that between June and September 2015, the company only added one million monthly active users. Whatsapp added 100 MAUs within the same period.