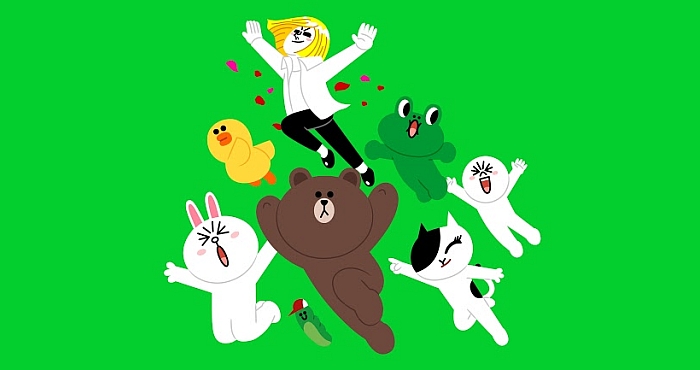 LINE Messenger App  is a popular app with millions of users across the world. With this messaging app, you can track all types of official accounts, such as your much loved artist and your favorite brands, to get special coupons or most recent news that are exclusive to LINE users.
However, there may be some important things you could do with LINE Messenger that you are not even aware of. Are you already a power user or you have just started using LINE Messenger? These useful tips and tricks will prove to be handy. They are tested on Android device and can make the steps to be a bit different if you are making use of different operating system.
View and Save Photos you have Shared Earlier
You must have previously shared some photos through LINE Messenger app. You can save these photos directly to your device or Chat Album, rather than passing through all your chat history to find these photos.
All you need to do is:
Go into any particular chat room with photos in LINE Messenger
Click on the dropdown switch located on the top right and select Photos
Click on Save at the base and check the photos you intend to save. Decide whether you want to save it to your device or LINE chat album
Transform Default Photo Quality from Low To Normal
Whichever photo you send to your friends through the chat room will be of low quality due to default setting.
Do the following to modify the quality of photo sent:
Go to More > Settings in LINE Messenger app main page
Click on Chats and Voice and then hit the Photo Quality; adjust from Low to Normal.
 Unlinking Your Phone Number
You will not have the opportunity of unregistering your phone number in the normal way, as soon as you registered or linked it to your LINE account. However, you will require the aid of your account with Facebook and a backing of your chat history, if you want your number to be replaced or removed because this entails uninstalling your LINE app first.
Here is how you can unlink your phone number.
Simply go to More > Settings in LINE Messenger app and click on Accounts.
 Hit the Link button when you find the Facebook logo and you will be told to sign in to your Facebook account. Agree to all permissions needed to link Facebook to your LINE app.
At this stage, the Link option will change to Unlink. Carry on uninstalling your LINE app from your device.
You can then reinstall it by clicking on LINE User Login and then hit the login of Facebook again if you need be.
Just insert the last 4 digits of the earlier phone number you attached to your LINE account, if you are asked to enter a PIN number and you have none.
Guide against Automatic Addition from Contacts
You can turn off this option if you don't want to allow people that have your phone number to automatically include you in their LINE contact. They can only add you if you have granted their request, once you turn it off.
On this note, do this by opening the LINE > More > Settings.
Click on Friends and uncheck Allow Others to add
Change Your Bored Default Ringtone
You can change your existing bored default LINE ringtone from inside the app itself, or make use of your own custom ringtone by following the steps below
Go to More > Settings after opening the LINE app
Click on Notifications > Tone button and then opt for a ringtone as your default.
However, you can look for a custom ringtone you want to use, from the Tone list if you have one, from where you will locate the Others option, close to the base of the list, and tap on it and go on to choose your ringtone.
Download Links